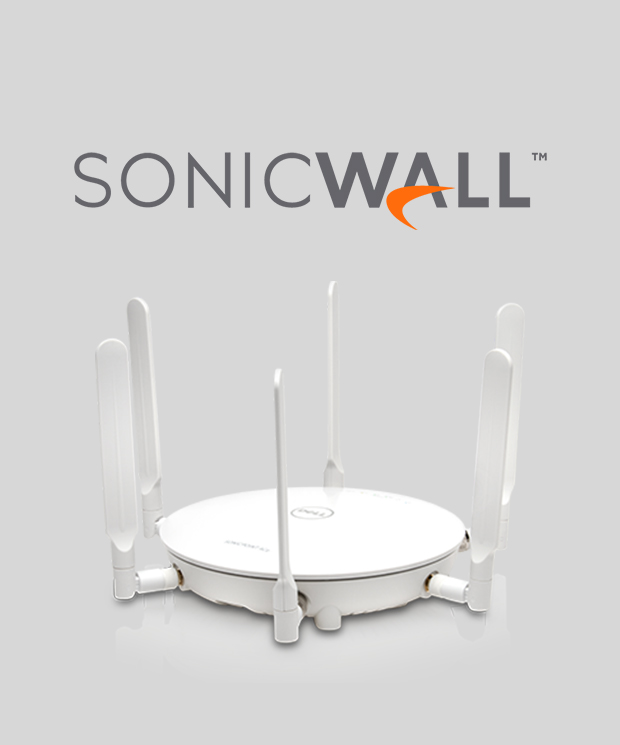 Description
SonicPoint Series wireless access points give you high-speed wireless access with enhanced signal quality and reliability from a greater range. With support for IEEE 802.11a/b/g/n/ac standards, the SonicPoint Series enables your organization to use bandwidth-intensive mobile apps in higher density environments without signal degradation.
Rapidly deploy and manage your 802.11 wireless networks while securing wireless traffic and optimizing performance with the SonicPoint Wireless Access Point Series. Combine high-performance SonicPoint Series 802.11ac wireless access points with industry-leading SonicWall firewalls to achieve wired-like network security and performance on your wireless network.
The SonicPoint Series integrates with SonicWall next-generation firewalls to create a secure wireless solution that delivers comprehensive protection for wired and wireless networks. Reassembly-Free Deep Packet Inspection technology scans your wireless traffic to eliminate threats, such as malware and intrusions.
SonicPoint wireless access points are simple to deploy into your new or existing network. The SonicWall firewall automatically detects and configures SonicPoints across your network, easing setup.